Press release 11.2.2015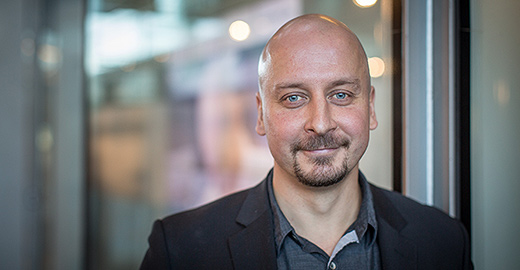 Kari Laakso has been appointed President, Nelonen Media as of 1 March 2015. The current President of Nelonen Media, Pia Kalsta, will move to CEO of Sanoma Media Finland.
Kari Laakso currently serves as Senior Vice President, Radio at Nelonen Media. He has been responsible for Nelonen Media's radios since 2006, and during his tenure Nelonen Media has grown into the leading commercial radio in Finland. Its channel portfolio includes national radio channels Radio Suomipop, Radio Aalto, Radio Rock and Loop, and regional channels Groove FM and Metro Helsinki operating in the Helsinki metropolitan area."Nelonen Media has a very strong position in television and online videos, and it is the market leader in commercial radio. We have excellent brands and a top team. Kari has an outstanding track record in turning a competitive position into a positive challenge and finally into a victory," says Nelonen Media's current President Pia Kalsta who will move into the position of CEO, Sanoma Media Finland.Kari Laakso will commence in his new position on 1 March 2015. In addition to radios, the channel portfolio of Nelonen Media comprises TV channels Nelonen, Jim, Liv, Hero, online video service Ruutu and pay-TV services."Competition in media is global and consumers have ample choices, so only the best will succeed. I strongly believe in Nelonen Media's current strategy, which focuses on solid, multichannel television and radio, big domestic TV productions and customer-driven digital service development. It's great to join this team," says Kari Laakso.Additional information:Communications Director Hanna Johde, Sanoma Media Finland, tel. +358 40 673 8977
Sanoma Media Finland is the most versatile multichannel media company in Finland, known for its leading brands. We provide information, experiences and entertainment through magazines, newspapers, TV, radio, the Internet and mobile channels, reaching nearly all Finns every day. Sanoma Media Finland is part of Sanoma, a European forerunner in consumer media and learning.