Successful Dutch 'mindstyle' magazine Flow is expanding to France. After the successful launch in Germany, selling already 130,000 copies per edition, French women will get their own version on 12 February. Flow in France is a license edition published six times a year by Prisma Media Groupe.The circulation of Flow France is 160,000. Like its German sister, the French version will be developed in the Netherlands. The stories in the Dutch Flow form the base of every international Flow, translated and amended. The magazine layout is also developed in the Netherlands. Flow Creative Directors Astrid van der Hulst and Irene Smit comment that this will allow them to safeguard the brand and the magazine concept.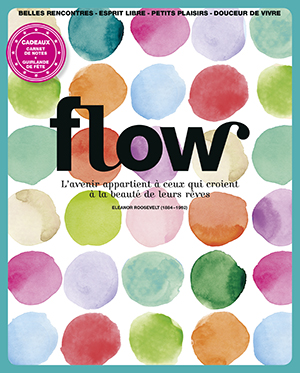 Successful media brand
Flow magazine, in which ´positive psychology´, mindfulness and creativity play important roles, has become one of the most successful media brands of the Netherlands. The magazines was awarded 'Magazine of the Year', winning a ´Mercur´, just past December.Next to eight editions every year, the Dutch team produces four specials, 52 special weekly editions, and an array of stationary products, diaries, calendars, apps and tablet specials. Last year, a creative platform (
www.flowmagazine.com
) was launched successfully as well.In total, Flow now has four language editions. Next to Dutch, German and French, the international Flow (in English) is made in Hoofddorp and distributed to more than twenty countries all of the world.