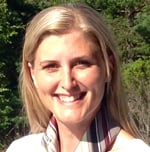 As of 1st October 2014, Malin Schmidt, 37, has been appointed Managing Director of Sanoma Utbildning in Sweden. Schmidt will take over the responsibilities from the present MD, Erik Larsson, who will become Business Unit Manager Primary Education.

As Managing Director of Sanoma Utbildning, Schmidt will be part of the Sanoma Learning Leadership Team and report directly to the CEO of Sanoma Learning, John Martin. "With her extensive experience in international education, we believe that Malin has excellent capabilities for leading the digital transformation and further developing our strong position in the Swedish market" says Martin.

"Erik Larsson and the team at Sanoma Utbildning have built a high quality portfolio of learning materials. I am delighted to join this team and look forward to working with them in creating the next generation of learning solutions for the Swedish market", says Malin Schmidt.
Additional information
Sanoma Learning's Communications Director, Alice Beijersbergen, + 31 653 549 361 or alice.beijersbergen@sanoma.com
Sanoma.com
Get the world. Sanoma helps people access and understand the world.
We believe in a world full of opportunities, feelings, reactions and inspiration. A world that you can reach, influence, explore and share. We want to make it yours.
Sanoma is a front running consumer media and learning company in Europe. In Finland and The Netherlands we are the market leading media company with a broad presence across multiple media platforms. Our operating markets in Learning are Belgium, Finland, The Netherlands, Poland and Sweden. In 2013, Sanoma's net sales totaled EUR 2.1 billion. Sanoma is listed on the NASDAQ OMX Helsinki stock exchange.