Sanoma Digital, Press Release, 3 October 2014
Kuldip Singh (b. 1973) has been appointed Chief Operations Officer Sanoma Digital. Singh will oversee all pure-play digital media activities in the Netherlands as well as all related international activities. He will report into Arthur Hoffman, the CEO of Sanoma Digital, and will start on 6 October 2014.
Singh is joining Sanoma from G+J India (part of Bertelsmann), where he built up the media business with a large focus on mobile and digital through aggressive organic growth and acquisitions. Before G+J India, Singh worked as Strategy Director for Sanoma Uitgevers in the Netherlands from 2007 until 2011. Earlier, he was also Senior Manager at Logica and Manager at KPMG Management Consulting.
Arthur Hoffman, CEO of Sanoma Digital, comments: "I'm very pleased that Kuldip is joining our team. His international experience, the focus on digital media, and his knowledge of the media landscape and Sanoma in particular are a valuable contribution and will help him make a flying start."
"I am very excited to continue the development of our digital brands together with the experienced colleagues that I still know well from my previous time at Sanoma. With such a strong foundation, I am poised to realize the opportunities we have," Kuldip Singh concludes.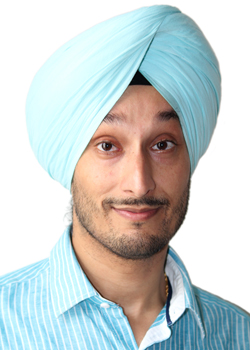 Additional information:
Sanoma Group Communications, Robin Janszen, tel. +31 6 22 93 26 43 or robin.janszen@sanoma.com
Sanoma.com
Get the world. Sanoma helps people access and understand the world.
We believe in a world full of opportunities, feelings, reactions and inspiration. A world that you can reach, influence, explore and share. We want to make it yours.
Sanoma is a front running consumer media and learning company in Europe. In Finland and The Netherlands we are the market leading media company with a broad presence across multiple platforms. Our main markets in learning are Belgium, Finland, the Netherlands, Poland and Sweden. In 2013, Sanoma's net sales totalled EUR 2.1 billion. Sanoma is listed on the NASDAQ OMX Helsinki stock exchange.