Sanoma Learning, Press Release, 8 April 2014 at 15:00 CET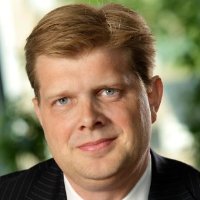 Arnoud Klerkx (1973) has been appointed as Chief Business Technology Officer at Sanoma Learning as of May 12, 2014. Sanoma Learning, one of Europe's leading learning companies, delivers innovative learning solutions to the market and is consequently strengthening its capabilities in the area of business technology.
For the last 3.5 years, Arnoud has been Director IT Development at Ziggo, a cable and telco provider. Before that he worked at several global companies including Robeco and Gartner.
"Our business is transforming from textbooks to integrated learning solutions", says Sanoma Learning's CEO John Martin. "Technology will be a key enabler of this transformation and it is our ambition to be a forerunner in this market. With his broad experience in international business and technology, Arnoud will be a valuable addition to Sanoma Learning".
Additional information
Sanoma.com
Get the world. Sanoma helps people access and understand the world.
We believe in a world full of opportunities, feelings, reactions and inspiration. A world that you can reach, influence, explore and share. We want to make it yours.
Sanoma is a front running consumer media and learning company in Europe. In Finland and The Netherlands we are the market leading media company with a broad presence across multiple platforms. Our main markets in learning are Belgium, Finland, The Netherlands, Poland and Sweden. In 2013, Sanoma's net sales totalled EUR 2.1 billion. Sanoma is listed on the NASDAQ OMX Helsinki stock exchange.