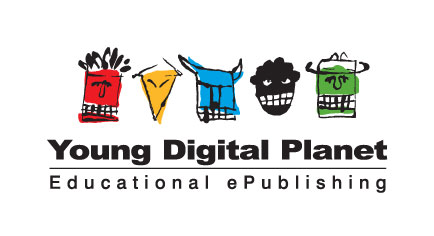 As in previous years this year we are present at one of the biggest educational exhibitions – BETT Show in London. The event takes place on Jan. 30 – Feb. 2 in a new location – ExCel exhibition centre located in London's dockland.
We will be showcasing at the stand B90, Modules N1-N17. We will be presenting our new solutions that have been created in accordance with the current trends in education: mobile learning, snack learning, 3xR learning and many more.
You are welcome to visit our stand to find out more about new parts of mobile Comprehensive Curriculum – an innovative course designed for Android and iOS mobile devices. Just a few months ago, during the Frankfurt Book Fair, we presented the first part of mobile Comprehensive Curriculum – Maths&Science. Since then we have enriched the application with:
81 Art lessons at Upper Primary level with topics like: art and nature, line and texture, painting techniques, history of art and many more;
200 Geography lessons at Lower Secondary level covering such topics as: Earth in the Universe, atmosphere, water on the Earth, geography of all the continents, geology and others;
71 Music lessons at Upper Primary level covering such topics as: rhythm, melody, elements of music, overview of musical instruments, vocal and instrumental groups, articulation, musical forms and many more;
37 Business Studies lessons at Upper Secondary level;
164 History lessons at Upper Primary and Lower Secondary level covering such topics as: microhistory and local history, ancient societies and medieval Europe.
All the new lessons are offered in small, bite-sized portions that are easy to absorb and remember. The material is prepared to be revised, refreshed and reinforced.
We have also developed mobile versions of our "Nicole and Tommy" courses. They are now available in Spanish, German, English, French and Chinese! The series teaches basic vocabulary to 4 to 7-year-old children.
This year we are going to devote a lot of attention to our solutions from the Special Education Needs section. You are welcome to visit our stand to see Intelligent Pen and Tablet and eduSensus Tomatis Method and Talking Pictures mobile (for IOS).
Intelligent Pen and Tablet is a tool for supporting the therapy of developmental dyslexia, with particular emphasis put on dysgraphia. It compromises a display monitor equipped with a high sensitivity touchpad and an intelligent pen – a specially designed writing tool. While using the tool, the user completes a variety of graphic motor activities during a session. The results are instantly displayed on the tablet, offering an effective way to monitor instant feedback.
eduSensus Tomatis Method is an innovative solution for auditory attention diagnosis enriched with multimedia equipment and software. As the only one on the market it allows the user to continue the therapy at home with an individual, tailor-made training program prepared by a specialist. The method improves brain efficiency by processing sounds, supports the connection between the hearing and the speech, as well as between listening and communication. It is an ideal solution for SEN students and general skill enhancement in language learning.
Talking Pictures mobile arouses phonemic awareness by encouraging children to utter speech sounds and supports their language development, so that they can single out abstract ideas from their immediate environment. It is a perfect aid for children who are just learning to speak.
Well, this is the recent news from us. Please visit our stand at BETT and have a look at our new solutions. See you there!
For more information, please contact info@ydp.eu.


About Young Digital Planet
Young Digital Planet is one of the world's leading educational eContent publishers and eLearning technology providers with a strong global presence. Since 1990, Young Digital Planet has been at the forefront of new technologies developing a range of educational learning solutions and services that meet evolving needs of customers in the publishing, educational and governmental sectors. Young Digital Planet is part of the Strategic Business Unit Sanoma Learning.
www.ydp.eu

About Sanoma Learning
Sanoma Learning is a leading European provider of learning materials and solutions in print and digital format. We provide solutions that support teachers in their everyday work. These solutions enable personalised learning and increase teacher's efficiency by automating non-essential tasks, which frees up time for actual teaching. Sanoma Learning is part of the Sanoma Group, a strong European media group operating in diverse fields of media in some 20 countries.
www.sanomalearning.com