Young Digital Planet – a company that sets trends in digital education – is eager to inspire students, teachers and parents, as well to support educational process in an effective, friendly and joyful way. To achieve that aim the company employs modern technologies and state-of-the-art solutions. As an innovator it cannot remain indifferent to the fact that changes are inevitable. That is why, cherishing the values that have determined its innovative character, Young Digital Planet is proud to present its revitalised brand image.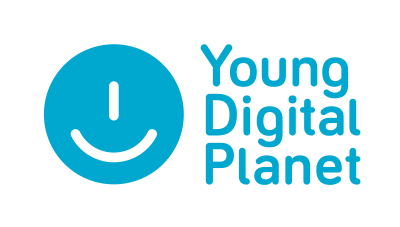 Lately Polish market has witnessed quite a few major rebranding campaigns performed by companies that bring innovative technologies to the rest of the world. No wonder Young Digital Planet, a company that has been delivering state-of-the-art digital educational solutions for over 20 years, decided to follow the same path.
"The moment we introduce our new logo is symbolic. It's the beginning of the new school year, a time new paths in education are being defined. It's a time of change for us as well, a time we are going to devote to focus on innate values that has built the company's identity." – says Andrzej Molski, YDP's CEO.
The character and dynamics of the change prove the company deeply understands current marketing communication trends. The new logo has a modern form and typography as well as a vivid and intense colour scheme.
YDP's new corporate identification is an invitation to the world of friendly, joyful and exciting education. It is an invitation to the digital world, where high-quality solutions and the natural joy of learning are equally important. It is the world full of true emotions.
Watch a short video about the new logo here.
About Young Digital Planet
Young Digital Planet is one of the world's leading educational eContent publishers and eLearning technology providers with a strong global presence. Since 1990, Young Digital Planet has been at the forefront of new technologies developing a range of educational learning solutions and services that meet evolving needs of customers in the publishing, educational and governmental sectors. Young Digital Planet is part of Sanoma. Sanoma is a front runner in consumer media and learning in Europe.
www.ydp.eu