NTK has developed an interactive e-book player that includes numerous innovative solutions from micro applications to the online homeworking module. NTK Player was prepared in cooperation with the teachers as primary users. It includes a lot of functions that were created based on their feedback. During the development we also used our own experiences with other digital solutions, especially the former e-book player.
NTK Player was designed for a multi-device usage: it can be used on a PC and interactive whiteboard in the classrooms, but will be also available for different mobile devices running the more popular operating systems (iOS, Android and Windows 8) from Q4 2013.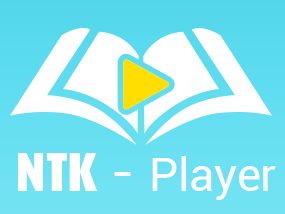 More than an e-book player
NTK Player contains a lot of extra content and services for teachers and students. The software allows users to personalize content by adding new elements (multimedia, documents, links and notes). The homeworking module permits teachers to send these elements to their students as homework.
It also offers teachers a curriculum creator (Tanarsegéd) application, which contains a full, pre-prepared curriculum for each book with numerous additional elements (presentations, proposed assignments, etc.). Content can be moved in a drag-and-drop manner and is easy to modify.
NTK Player will also offer additional elements and micro applications in an in-app purchase model: users will be able to buy content (videos, test questions, etc.) and applications from NTK Player in order to enrich their own book and facilitate their learning.
Watch the MVP launch of NTK Player here.
For more information, please contact Péter Racskó, ICT Director or Miklós Timár, Project Manager.
Nemzedékek Tudása Tankönyvkiadó Zrt. (NTK)
Nemzedékek Tudása Tankönyvkiadó Zrt. (NTK) is owned by NTK Oktatási Holding Zrt., which belongs Sanoma. The more than 60 years old NTK is the leading textbook publishing house of Hungary. It produces modern learning materials fitting 21st-century needs for primary and secondary school students and teachers, and for college and university students too. NTK publishes more than 2500 textbooks and learning aids. NTK has a wide range of products for minority pupils and for students with special pedagogical needs as well. NTK is part of the Strategic Business Unit Sanoma Learning.