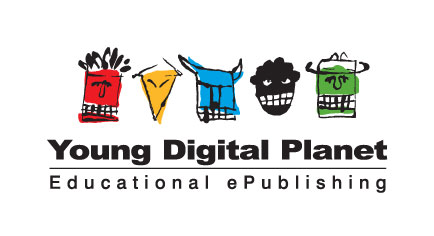 An interview with Monika Mizerska, product manager of mobile Comprehensive Curriculum. The interview was conducted by Olga Nerc from Young Digital Planet Marketing Department.

ON: This January we will be launching a new part of mobile Comprehensive Curriculum. What is it all about?
MM: About a year ago we made a decision about developing an innovative course that will incorporate mobile learning into mainstream education and training – mobile Comprehensive Curriculum. We knew it was a large-scale project – full range of subjects and grades – that is why we decided to develop it in two steps. First step included Maths & Science courses. We launched that part of the mobile Comprehensive Curriculum during the Frankfurt Book Fair in October this year. It was very well received by our clients and guests visiting our stand and the Fair. Now it's time for the second part of mobile Comprehensive Curriculum – Art, Geography, History, Music and Business Studies.

ON: Why have you decided to add humanities to mCC?
MM: From the very beginning our aim was to develop a comprehensive product with a full range of subjects and grades. Having Geography, History, Art, Music and Business Studies was a very natural choice – those subjects are incorporated into any curriculum regardless of the country or educational system. Its comprehensiveness makes our product unique – this is the very first mobile curriculum in the world.

ON: Haven't you been concerned that subjects like geography and history cannot be universal enough to be offered internationally?
MM: Yes, we have taken that into consideration and as a result topics included in mobile Comprehensive Curriculum History and Geography were carefully selected. All of them are universal, which means they don't contain any country specific elements. In the case of history, for instance, that means that we were able to include ancient history and, to some extent, medieval history topics. We will be more than happy to support our clients in the process of developing country specific topics.

ON: How many lessons are there in mCC now and what levels do they correspond to?
MM: Apart from Maths & Science subjects mobile Comprehensive Curriculum offers Art, History and Music for upper primary students, Geography and History for lower secondary students and Business Studies for upper secondary students. There over 500 lessons in total.

ON: What is so innovative in the mobile Comprehensive Curriculum?
MM: Today's students, digital natives, are expecting a new, more dynamic and understructured way of absorbing information. They want to take all the opportunities for enhanced learning: time spent waiting for a bus, breaks between classes, way to and from school. mobile Comprehensive Curriculum addresses those needs with 3R's of mobile learning: review-refresh-reinforce. Small bites of information, additional tools like bookmarks and notes allowing students to highlight key points and quickly run through a topic just before classes or a test. The systematic review methods work well on mobile devices as students can have quick and constant access to important points, helping them recollect and reiterate later. By accessing information time and again students can refresh their knowledge and keep the important bits top-of-mind. Repetitio est matter studiorum – this holds true for today's mobile learners too, but with tablet close at hand.

ON: Why is it worth having mCC in a portfolio?
MM: It's an imperative for everyone involved in training and publishing to take advantage of mobile technology and easy access to information it provides. That is to take education into 21 century and incorporate mobile learning into mainstream education. At Young Digital Planet we see this opportunity and we know how to help publishers, content providers and education authorities to face that challenge. With mobile Comprehensive Curriculum they can easily enhance their portfolio with a superior quality, digital, curriculum-based product, access new channels of distribution to meet still growing needs of customers and be ready for challenges of today's education.
Read more about this solution here: mobile Comprehensive Curriculum - questions and answers

About Young Digital Planet
Young Digital Planet is one of the world's leading educational eContent publishers and eLearning technology providers with a strong global presence. Since 1990, Young Digital Planet has been at the forefront of new technologies developing a range of educational learning solutions and services that meet evolving needs of customers in the publishing, educational and governmental sectors. Young Digital Planet is part of the Strategic Business Unit Sanoma Learning.
www.ydp.eu

About Sanoma Learning
Sanoma Learning is a leading European provider of learning materials and solutions in print and digital format. We provide solutions that support teachers in their everyday work. These solutions enable personalised learning and increase teacher's efficiency by automating non-essential tasks, which frees up time for actual teaching. Sanoma Learning is part of the Sanoma Group, a strong European media group operating in diverse fields of media in some 20 countries.
www.sanomalearning.com