Next autumn, upper secondary school students will be able to study using digital books instead of the conventional printed textbooks. Sanoma Pro is introducing digital textbooks as an alternative to printed ones for upper secondary schools. They will be available for as many as 16 different subjects. The digital books are a part of a more extensive electronic range.
Browsing conventional textbooks may soon become a thing of the past in upper secondary schools, as learning materials are quickly becoming electronic. Sanoma Pro, the leading provider of teaching solutions in Finland, will launch an extensive range of electronic textbooks this summer, covering studies in 16 different subjects.
"In practice, digital books will be available for all major subjects, from languages to chemistry and from health education to history," says Sanoma Pro's Marketing Director Anu Vänskä.
The digital books have the same content as the printed versions. They are also multifunctional, offering the possibility to take notes, set bookmarks and highlights, as well as a search function. The digital textbooks for languages also contain voice recordings. You don´t even need a web connection when using a tablet.
"Today, a tablet or a laptop is such a natural tool for upper secondary school students that we wanted to provide suitable content for them, with more possibilities than in conventional books. Digital books may encourage students to be even more active in their studies, and they also make your rucksack lighter when you only have to carry one terminal device instead of a pile of books," Vänskä says with a smile.
A more extensive electronic package on the way
Digital books are part of a more extensive package, the electronic Sanoma Pro Virtual Learning Environment, which will provide teachers with all the content and tools required for teaching. The Sanoma Pro Virtual Learning Environment to be launched in the summer will combine the Opit Service, now in use for many years, and the Teachers´ Online Service into one service.
"Sanoma Pro Virtual Learning Environment provides teachers with practical tools, including teaching materials and editable tests. Schools or municipalities can also easily expand it to suit their particular needs," says Marketing Director Anu Vänskä.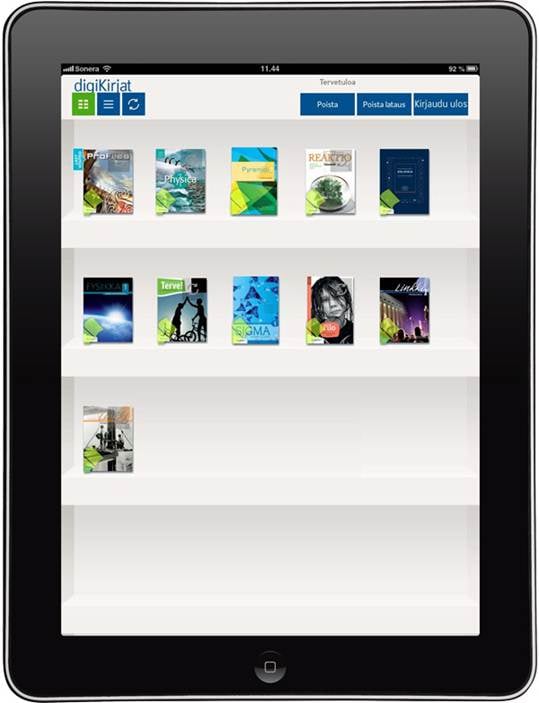 Facts:
- Starting this summer, Sanoma Pro's digital books will be available for English, Swedish, German, the short and extensive syllabuses in maths, physics, chemistry, biology, geography, health education, history, social studies, religious studies and philosophy.
- Users of Sanoma Pro's digital books can purchase a licence for one or four years.
Additional information:
Marketing Director Anu Vänskä
Sanoma Pro
Tel. 358 400 279 167