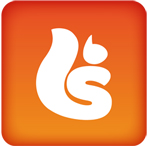 Media company Sanoma Media announced today that it is investing in
Scoupy
. SanomaVentures will be investing in the startup's mobile couponing application for smartphones. The SanomaVentures stake is the second large investment received by Scoupy within a month. PostNL subsidiary Netwerk VSP acquired a minority interest in the app earlier this month.
Director Valentijn Bras, one of Scoupy's founders, says, "The close partnership we're entering into with SanomaVentures is the next big step for us in accelerating Scoupy's growth. The last step, with PostNL, was aimed primarily at enrolling as many interesting retailers as possible. This partnership will now allow us to also reach the widest possible Dutch consumer base. As one of the largest multimedia companies in the Netherlands, Sanoma can get us millions of consumer eyeballs. This will not only significantly increase awareness of the Scoupy app, but also help bring participating retailers to the attention of those millions of consumers at the just the right moment."
Scoupy Growth Potential
Herman Kienhuis is Investment Director for SanomaVentures. "Over half of the people in the Netherlands now own a smartphone," he says, "and they are increasingly using them to look up product information while they shop, such as using product checker apps (e.g., the Dutch
Kieskeurig Productchecker app
) or to download special offers, such as with the Scoupy app. Sanoma Media heads the pack in developing mobile marketing products and therefore knows how to reach a large part of the Dutch population. We've had our eye on the growth market for mobile discount coupons for a while now. The promising launch and starting position of the Scoupy app and its potential for future growth, not to mention the entrepreneurial team behind it, all make this investment relevant for SanomaVentures."
The Scoupy App
Scoupy is a free app that gives consumers access to over 3,000 discount offers in their immediate environment at almost 2,000 participating locations, including retail outlets, events, amusement parks, hotels, bars and restaurants. Since its official launch in October 2011, the free Scoupy app for iPhone and Android smartphones has been downloaded over 150,000 times. The company now has 25 staff members actively working to successfully expand the concept and sign up thousands of SMEs, retail businesses, events and amusement parks.