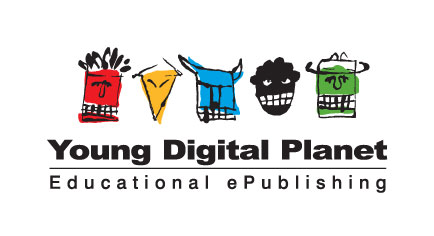 Dr. Nelson Heller, the President of the HellerResults Group has interviewed 11 industry executives in the K-12 education market in China. One of them, Young Digital Planet's International Sales Director, Rafał Romejko, shares his point of view on Chinese business possibilities.
Young Digital Planet, a part of the Sanoma Corporation, one of Europe's leading media and educational publishing groups, represents the digital side of Sanoma's publishing. Based in Poland, Young Digital Planet is an ICT partner for leading national textbook publishers and educational institutions and operates in over 40 countries across five continents.
Rafal Romejko has plenty of international frequent flier points under his belt and a healthy respect for building trust with international partners. About China he told Dr. Nelson Heller:
"Many companies are attracted by the size and potential of the Chinese market. Even if you capture a small share of the education market, the numbers can be huge. Although it typically takes a lot of time and effort to build a relationship in order to conduct business in China, we have found the effort to be well worth it.I think the most critical factor to success in the Chinese market is to build trust and good relationships with your potential partners. Written contracts are often perceived as not as important or as binding as personal connections and networking.
Like other industries in China, I can't emphasize enough the importance of building trust with your local partners as the foundation for long-term success in the education market in China. Whether you're a publisher of digital products or more traditional print products, if you're new to the Chinese education market, you need to be both patient and diligent. Even when compared with the complexities of the education market in the U.S. and other countries, the process for successfully getting your products to market in China can be challenging, take more time, and require you to think very differently about your business models and practices."
Read the complete article here.
For more information, please contact Rafał Romejko, International Sales Director at Young Digital Planet.

About Young Digital Planet
Young Digital Planet is one of the world's leading educational eContent publishers and eLearning technology providers with a strong global presence. Since 1990, Young Digital Planet has been at the forefront of new technologies developing a range of educational learning solutions and services that meet evolving needs of customers in the publishing, educational and governmental sectors. Young Digital Planet is part of the Strategic Business Unit Sanoma Learning.
www.ydp.eu

About Sanoma Learning
Sanoma Learning is a leading European provider of learning materials and solutions in print and digital format. We provide solutions that support teachers in their everyday work. These solutions enable personalised learning and increase teacher's efficiency by automating non-essential tasks, which frees up time for actual teaching. Sanoma Learning is part of the Sanoma Group, a strong European media group operating in diverse fields of media in some 20 countries.
www.sanomalearning.com