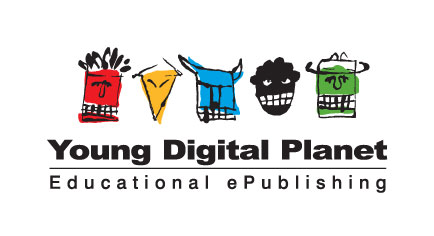 Young Digital Planet's Bookshelf - the Digital Books Solution was presented to hundreds of publishers from around the world seeking the best ways to digitalize their offerings.
Every day live presentations were held at Young Digital Planet's stand located in the Digital Zone. The 11 presentations YDP organized attracted around 170 people. After each presentation, the guests had a unique opportunity to take advantage of the Special Offer for the solution and around 100 people expressed the desire to get acquainted with its details. In between the official presentations they also held a number of spontaneous Bookshelf presentations.
In addition, YDP conducted two seminars on textbook digitization with attendance of up to 80 people.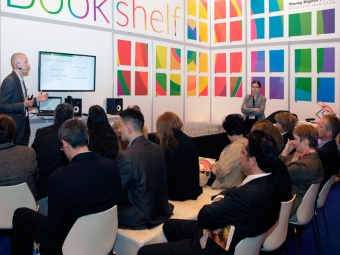 During the first and second day of the fair YDP celebrated the world premiere of the Bookshelf solution and invited its customers and potential clients for a glass of wine with snacks at their stand. It was a great opportunity to talk to current customers and make some promising new business contacts.
Overall, the London Book Fair 2012 was attended by 1500 exhibitors - publishers from around the world and suppliers of services and digital solutions. The show was visited by about 8,000 people. The fair was accompanied by numerous lectures, seminars, presentations, demonstrations, interviews and other events which made the fair even more special.
Please find out more about Bookshelf - the Digital Books Solution here.
If you would like to find out more and receive the Bookshelf offer, contact us using this contact form.

About Young Digital Planet
Young Digital Planet is one of the world's leading educational eContent publishers and eLearning technology providers with a strong global presence. Since 1990, Young Digital Planet has been at the forefront of new technologies developing a range of educational learning solutions and services that meet evolving needs of customers in the publishing, educational and governmental sectors. Young Digital Planet is part of the Strategic Business Unit Sanoma Learning.
www.ydp.eu