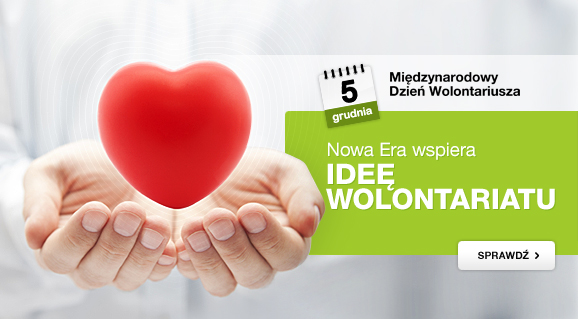 According to a European Social Survey (2008), Poland occupies the 18th place (for the 28 countries surveyed) in terms of social activity and volunteering. Most volunteers are in the Netherlands, Norway and Denmark - four times more than in Poland.
At the same time, young people say that helping others makes them happy. So volunteering is an important tool in the education and shaping social attitudes of students. In the school year 2012/2013, Nowa Era places a special emphasis on promoting the idea of volunteering among teachers and students.
More than 100,000 teachers invited to promote the idea of volunteering
Celebrating International Volunteer Day (December, 5th), Nowa Era has begun a nationwide information campaign addressed to teachers in Lower and Upper Secondary Schools. This is only one of the activities planned by Nowa Era that aims to promote volunteering among young people. Nowa Era has prepared a
special website
dedicated to volunteering, which consists of a variety of materials (lesson scenarios, articles, publications etc.) which are to help teachers to inform and interest students in the idea of volunteering.Nowa Era also encourages young people to participate in the national competition "Ambassador of Places". The idea of the contest was inspired by the European Parliament  announcing the year 2012 as the European Year for Active Ageing and Solidarity between Generations. The competition gives young people an unique chance to prepare the original excursion for seniors and get a grant for its implementation. In addition, Nowa Era supports the "School Under the Sails" - a project that enables young people who are actively working as a volunteer to participate in the ocean voyage, during which they combine schooling with work on a sailing ship. For young volunteers it is not only the adventure of a lifetime but also "the real school of character".
Volunteering is an adventure
Sometimes the too stereotypical approach to volunteering narrows it only to helping the poor and the disabled, what by many teenagers is not perceived as appealing. Therefore, it is worth reminding young people of the wide range of possibilities they can use. No matter what they decide to do – give a hand to younger pupils in learning, raising funds for charities, caring for animals in shelters etc., the most important is the willingness to act and bring selfless help to others. Some students become volunteers for a while, but hopefully for some of them volunteering will become an important part of their future life.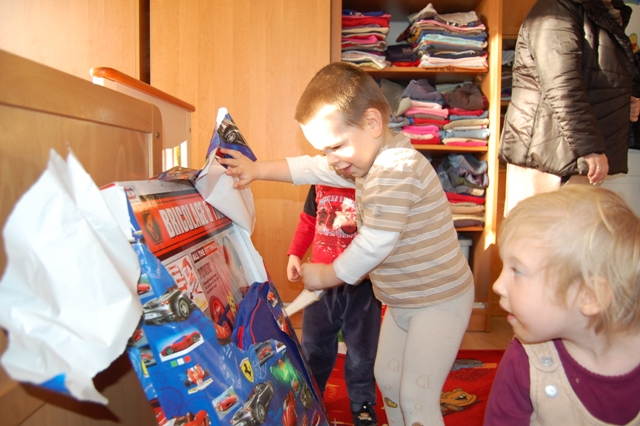 Nowa Era employees again in Santa Claus Team
Nowa Era not only supports the idea of helping others but also acts itself. Each year we choose a different orphanage where children do not even expect Christmas presents. Our long experience has made us great specialists in a Santa Claus team! We have learned that the whole trick is not to just give presents, but to make a particular dream come true. This time, the employees of Nowa Era have become Santa Claus's helpers and fulfilled dreams of children from an orphanage in a town called Siedlce.Like previous years, we received the kids' letters to Santa Claus with their "perfect gifts". As usual it turned out that there were more employees willing to help and  make a present than there were children. Piles of beautifully wrapped gifts got bigger and bigger each day and we felt like elves in Santa Claus' gift factory. We knew that our involvement and energy would make these children smile and feel happy and important. This action has shown us again that together we can do something really good and important. Children's Home in Siedlce is another place on the map of our voluntary activities. Everybody can become a Santa Claus!For more information, please contact
Agnieszka von Mallek
, Marketing Manager at Nowa Era.
About Nowa EraNowa Era is the leading educational publisher in Poland offering publications and multimedia solutions for all levels of education – from kindergarten to upper-secondary school. Nowa Era is also the market leader in the segment of educational cartography. Vulcan, a subsidiary of Nowa Era, is market leader in the segment of educational management software and educational software. Nowa Era is part of the Strategic Business Unit Sanoma Learning. www.nowaera.pl