Esmerk, the Helsinki-based global business information provider, is taking part in the global corporate health initiative, the Global Corporate Challenge (GCC) in 2012.
The GCC aims to motivate people to walk the World Health Organisation's recommended 10,000 steps a day, with teams of 7 employees challenged to walk virtually around the world in 16 weeks. Employees should find themselves becoming more healthy, productive and engaged, and the GCC has been shown to increase morale and energy levels, promote teamwork and reduce absenteeism.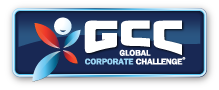 Some 126 Esmerk employees will take part in the GCC, making up 18 teams across the company's seven offices in Reading, Helsinki, Stockholm, St Petersburg, Paris, Würzburg and Kuala Lumpur. The challenge hopes to promote some healthy competition amongst Esmerk employees. Esmerk Group Managing Director Derek Cox will also take part in the challenge:
"When we decided to take part in the Global Corporate Challenge it was difficult to judge what the level of interest would be from our employees. From day one, however, it was clear that the initiative was going to be a success. To have around 50% of all Esmerk staff signed up as we go into the Challenge is, I believe, 'a result'. What is also really positive is the fact that many of the teams include members from different Esmerk offices. Most of our staff do not have the need or the opportunity to communicate with their colleagues in other countries on a day-to-day basis but the GCC is serving to open up new cross-office links."
The Global Corporate Challenge will start on 24 May and continue through to 12 September 2012.

For more information on the challenge, please visit the GCC website.
You can also contact Kelly Toole at Esmerk for more information on Esmerk's participation in the challenge.

About Esmerk
Esmerk provides tailored global current awareness services to companies worldwide based on the monitoring of sources from over 140 countries out of 29 languages, with information provided to clients in the form of English language abstracts which summarise key developments. Founded in 1975 in Finland, Esmerk now has around 200 employees at its offices in Finland, France, Germany, Malaysia, Russia, Sweden and the UK. The company has over 900 corporate customers in 28 countries and end-users worldwide. Esmerk is part of the Strategic Business Unit Sanoma Learning.
www.esmerk.com