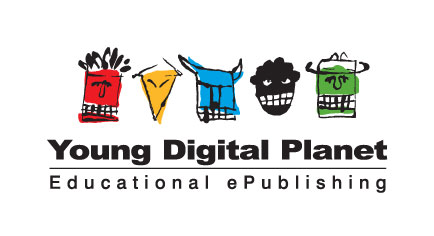 On March 19, Andrzej Molski took on the function of Managing Director and President of the Management Board at Young Digital Planet – a leading publisher of interactive education resources. One of the company's founders and the first Managing Director, Waldemar Kucharski, handed over the management leadership of the company.
Andrzej Molski is a graduate of the Poznań Technical University and the studies Master at Ecole Nationale Superieure des Telecommunications des Bretagne, France. Andrzej Molski is a manager with significant business achievements. Previously, he acted as Chairman of ATM Software Sp. z o.o., that deals with solutions from the multimedia area. Prior to commencing work for the ATM Group he took on the function of Managing Director of CA in Poland. Before that, Andrzej worked for many years at Telekomunikacja Polska SA, where he created and managed an organisation responsible for providing services for the majors. He was also responsible for the creation and implementation of new products.
"It is a great honour and challenge to manage such a recognisable brand both on the Polish as well as the international market. I hope that my previous experience will contribute to a significant strengthening of the company and will result in further dynamic development of Young Digital Planet, while making use of its innovativeness and passion in dissemination of the modern technologies.", says Andrzej Molski, Managing Director of Young Digital Planet.
"Young Digital Planet is a leading player in the eLearning market. It has been very successful in providing innovative solutions for educational markets. The company will continue to expand internationally in the key growth areas, e.g. Mobile Learning, Testing & Assessment and Personalized Learning. We believe that Andrzej Molski will be the right person to take Young Digital Planet to the next phase of digitalization in our industry.", comments Jacques Eijkens, CEO Sanoma Learning.
Waldemar Kucharski is leaving his position as Managing Director, which was agreed two years ago after the acquisition of the remaining shares of Young Digital Planet. To ensure a smooth transition, Waldemar will continue as an advisor and management board member until July 2012.

Jacques Eijkens
CEO Sanoma Learning

About Young Digital Planet
Young Digital Planet is one of the world's leading educational eContent publishers and eLearning technology providers with a strong global presence. Since 1990, Young Digital Planet has been at the forefront of new technologies developing a range of educational learning solutions and services that meet evolving needs of customers in the publishing, educational and governmental sectors. Young Digital Planet is part of the Strategic Business Unit Sanoma Learning.
www.ydp.eu