Operation Mermaid is part of WWF Finland's international actions to save the Baltic Sea. The operation aims at combating eutrophication, improving sea safety and oil spill prevention, protecting endangered species and the archipelagic nature of the Baltic Sea as well as promoting sustainable fishing.
Sanoma Trade's kiosk operator, R-kiosk, co-operates with Universal Pictures Finland in supporting Operation Mermaid. R-kiosk and the movie importer donate two euros per every sold Home document dvd to WWF's campaign. The dvd is sold exclusively at R-kiosks starting from 4 December 2009.
Home is a beautiful impression of producers Luc Besson and Denis Carot and director Yann Arthus-Bertrand of the miraculous birth, long history and painful present of our common home, the Earth. Narrator Glenn Close takes us to 54 countries around the globe to see how the Earth is suffering because of the inconsiderate and shortsighted acts of man.
R-kiosk is part of the Sanoma Trade division of the Sanoma Group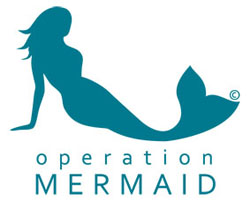 Logo: WWF Finland's operation Baltic Sea