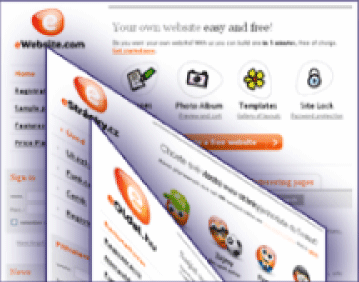 The Czech free-and-easy website builder eWebsite has entered the worldwide online market on 14 May 2008. eWebsite's service operator Websitemaster, a subsidiary of Sanoma Magazines Praha, has decided to expand globally after the success of its similar eOldal.hu service in Hungary.
"Our decision to start up the global eWebsite.com is amongst other things motivated by the limited potential of the Czech market. We want to offer our service to build websites to the highest possible number of users and therefore we have started eWebsite worldwide," says Martin Krudenc, the founder of eStránky.cz.
The ambition of eWebsite.com is to address non-Czech internet users and to achieve at least the level of popularity reached in the Czech Republic with eStranky.cz. The successful first foreign version of eStranky, eoldal.hu in Hungary, supports optimistic estimates that a service that enables users to build websites simply and quickly could establish a favourable position even in a highly competitive global internet market.
Sanoma Magazines Praha publishes over 20 magazines and has several websites. It is one of the leading publishing houses in the Czech Republic. It is part of Sanoma Magazines International, responsible for the magazines operations of the SanomaWSOY Group in Central, Eastern and South East Europe.